We have a new home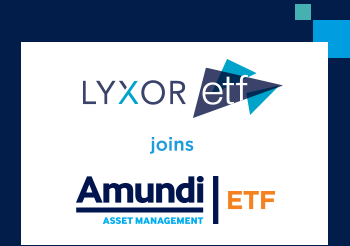 Read more
In our inaugural episode of One Step Ahead, we spoke to Samu Slotte, Global Head of Sustainable Finance at Danske Bank, and Sean Kidney, CEO and Co-Founder of Climate Bonds Initiative. They gave their honest take on the urgent need to tackle the climate emergency, and the crucial role investors must play to enact change. Samu also gave concrete examples of green projects financed by Danske Bank's green bonds, ranging from green buildings to renewable energy.
This episode was presented by Libby Potter.
Relevant ETFs
Our SFDR 9 compliant Lyxor Green Bond (DR) UCITS ETF offers a simple way for investors to take direct climate action in their fixed income portfolios. You can also learn about the impact green bonds like Danske Bank's had in our 2020 impact report
Learn more about Green Bond ETFs

This podcast is for informational purposes only, and should not be taken as investment advice and/or an offer to buy financial products. Lyxor International Asset Management, holding the brand Lyxor ETF, does not in any way endorse or promote any companies or securities mentioned in this show. The opinions expressed at the time of recording do not necessarily reflect the views of Lyxor ETF or its parent company, Societe Generale, and may vary from time to time.