We have a new home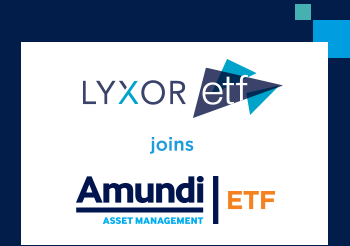 Read more
In this episode of One Step Ahead, we take a deep dive on a key component of the future mobility value chain – electric batteries. With close to a quarter of global carbon emissions coming from the transport sector, phasing out internal combustion engines (ICE) in favour of electric vehicles (EV) will be essential in the race to Net Zero. Benoit Lemaignan, Co-founder & CEO of French battery maker Verkor, and Diego Pavia, CEO of EIT InnoEnergy, an EU-backed investor in sustainable energy projects, talk us through the challenges and opportunities in electrifying transport. They explain why a rapid scaling up of battery production is needed to meet the growing demand for EVs, how battery recycling contributes to the circular economy, and why the new mobility business segment could be up to seven times bigger over the next decade.
This episode was presented by Libby Potter.
Relevant ETFs
At the time of this podcast recording, the following companies mentioned by our guests were held in our SFDR 8 compliant Lyxor MSCI Future Mobility ESG Filtered (DR) UCITS ETF (Bloomberg ticker: MOBI):
Tesla, the leading US electric car maker
Albemarle, a US specialist chemicals company with leading positions in lithium
Johnson Matthey, a British specialist chemicals and sustainable tech company
Eramet, a French mining and metallurgy company with a focus on manganese and nickel extraction
Faurecia, a French automotive supplier with expertise in clean mobility
Equally, our SFDR 8 compliant Lyxor MSCI New Energy ESG Filtered (DR) UCITS ETF (ticker: NRJ), Lyxor MSCI Smart Cities ESG Filtered (DR) UCITS ETF (ticker: IQCT), and Lyxor MSCI Disruptive Technology ESG Filtered (DR) UCITS ETF (ticker: UNIC) hold Schneider Electric, a French provider of energy and digital solutions for efficiency and sustainability.
Our SDFR 9 compliant Lyxor Net Zero 2050 S&P Eurozone Climate PAB (DR) UCITS ETF, Lyxor Net Zero 2050 S&P Europe PAB (DR) UCITS ETF, and Lyxor Net Zero 2050 S&P World Climate PAB (DR) UCITS ETF whose holdings are selected and weighted to be collectively compatible with a 1.5°C global warming climate scenario hold multinational automotive manufacturer Stellantis who announced in July 2021 a €30bn+ commitment to its electric vehicle lineup through 2025.
Finally, our SFDR 9 compliant Lyxor Green Bond (DR) UCITS ETF (ticker: CLIM) and Lyxor Corporate Green Bond (DR) UCITS ETF (ticker: PLAN) hold green bonds issued by Volkswagen, the proceeds of which are earmarked to help finance their electric vehicle programme.
Learn more about our Thematic ETFs

This podcast is for informational purposes only, and should not be taken as investment advice and/or an offer to buy financial products. Lyxor International Asset Management, holding the brand Lyxor ETF, does not in any way endorse or promote any companies or securities mentioned in this show. The opinions expressed at the time of recording do not necessarily reflect the views of Lyxor ETF or its parent company, Societe Generale, and may vary from time to time.