We have a new home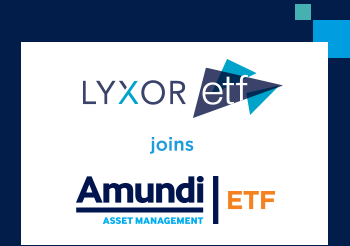 Read more
Access all areas
Lyxor's market explorers
See the world as a pioneer
Access is everything in today's investment markets. Being able to invest precisely where and when you want, at the right cost, is vital. Our range of market explorers could give you the agility you need.

The range covers all major asset classes and markets and includes a number of our founding funds – many of which are the largest and most efficient of their kind in Europe. But it is also a place for innovation, and we'll never stop pushing boundaries or exploring new opportunities for our investors.

Why Lyxor for market explorers
Far reaching
Over 110 exposures
Innovative
40 unique indices
Accomplished
€50.5bn in assets under management*
Liquid
Some of the most widely traded funds on the market
Dependable
17 years of ETF expertise*
*Source: Lyxor International Asset Management, as at 31/01/2018.
Lyxor insight
We stop at nothing to ensure each fund tracks precisely and trades efficiently. If performance is your priority, look no further.
Chan Samadder, Head of Equity ETFs