We have a new home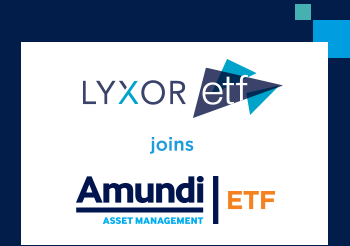 Read more
Familiar, yet full of opportunity
You don't have to travel far to find opportunity. Our 60+ European market explorers range widely over the continent's familiar and lesser known equity and fixed income markets. As a proudly local provider, we were first to market with a number of ETFs dedicated to the environments that shaped us. Now, more than 17 years on, we're still leading the way.
Why Lyxor for Europe
Low cost
4x Core European exposures from 0.07%*
Far reaching
Equities and fixed income, across regions, countries, sectors, maturities and credit quality
Innovative
First to launch French, Italian and Spanish equity ETFs on the market
Accomplished
€30bn in assets*
Dependable
Over 17 years' track record*
*Source: Lyxor International Asset Management. Data as at 31/01/2018.
The figures relating to past performances refer to past periods and are not a reliable indicator for future results. This also applies to historical market data
Spotlight funds
Past performance is not a reliable indicator of future returns. Source Lyxor International Asset Management. Data refers to year to date performance as at .