We have a new home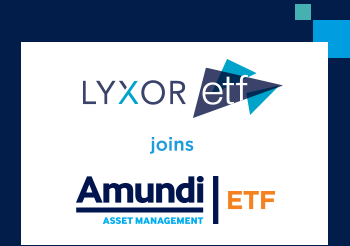 Read more
The world at your fingertips
Since launching our DJ Global Titans 50 ETF back in 2002, we've been leading the way in global equity ETFs. Our global market explorers allow you to choose between developing, or all-country, world equities as well as get away from domestic issues with our MSCI World ex-EMU ETF – the only one of its kind in Europe.
Why Lyxor for global equities
Far reaching
From broad allocations to world equity sectors
Dependable
Some of the largest and oldest world equity ETFs on the market
Low cost
TERs starting at 0.12%*
Innovative
The only provider on the market offering exposure to the MSCI World ex-EMU index, for a more precise allocation
Accomplished
€3.2bn in assets*
*Source: Lyxor International Asset Management. Data as at 31/01/2018.
The figures relating to past performances refer to past periods and are not a reliable indicator for future results. This also applies to historical market data
Spotlight funds
Past performance is not a reliable indicator of future returns. Source Lyxor International Asset Management. Data refers to year to date performance as at .