We have a new home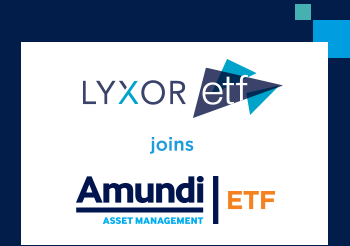 Read more
Fine-tune your portfolio
Lyxor's diversifiers
Time to go off map
When conditions are tough and markets move in tandem, creating a portfolio capable of weathering the storms takes careful planning and, occasionally, some less well-travelled paths. However, true diversifiers are becoming harder and harder to find. That's where the expertise and track record of a trailblazer can make all the difference. As true ETF innovators, our diversifiers could help you fine-tune your portfolio by targeting the themes and asset classes most likely to sidestep the mainstream.

Why Lyxor for diversifiers
Far reaching
19 ways to diversify, including commodities, property, infrastructure, factors and themes
Innovative
The only US and European broad infrastructure ETFs available*
Targeted
Ways to capture specific themes and sectors, including gold miners, listed private equity and property
Performance
Numerous potentially performance-enhancing equity factors, from simple tilts to high factor content exposures
Accomplished
Over 11 years of experience managing real asset ETFs*
*Source: Lyxor International Asset Management. Data as at 30/01/2018. Statements refer to European ETF market.
An off-the-beaten track record
As true pioneers, we were the first to market across a wide range of diversifiers. So if you're looking to add more balance, or an element of adventure to your portfolio, we have the experience you need.
Francois Millet, Head of Product Development