We have a new home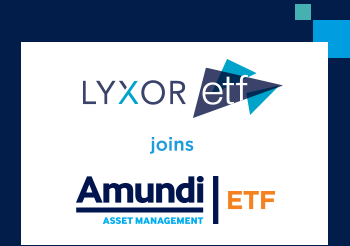 Read more
Prospecting for returns
Targeted access to global gold miners could add some precious diversification and a natural hedge to your portfolio, as these companies are more closely linked to gold price moves than they are global stockmarkets. Our gold miners ETF invests in global companies generating revenue from gold or related products. Weights are capped at 18%, minimising any risk of over-concentration or top-heavy exposure.
Why Lyxor for gold miners
Targeted
12 global companies generating revenues from gold or related products
Innovative
A potential leveraged play on gold
Diversified
Constituent weights capped at 18% to limit concentration risk
Dependable
Second best performing gold miners ETF on the market over past 5 years*
Accomplished
Over 5 years' track record*
*Source: Lyxor International Asset Management, Bloomberg. Data as at 31/01/2018. Past performance is not a reliable indicator of future results.
An off-the-beaten track record
As true pioneers, we were the first to market across a wide range of diversifiers. So if you're looking to add more balance, or an element of adventure to your portfolio, we have the experience you need.
Francois Millet, Head of Product Development