We have a new home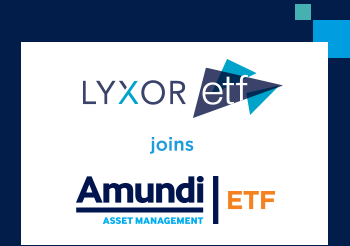 Read more
Go the extra green mile with Lyxor ETF
Let experience
be your guide
The impact of ESG momentum on valuations
Can changes in ESG ratings affect stock prices?
Ground-breaking research from MSCI illustrates the link between the evolution of a company's ESG score and its stock price.
GDPR disclaimer
All personal data are collected in compliance with applicable laws and regulations and the Lyxor privacy policy.
For more information about how we process your data, please refer to the terms and conditions of our website https://www.lyxoretf.com.
You have a right of opposition, at any time and free of charge, to the use of your personal data for the purpose of commercial prospecting or communicated to third parties for that purpose.
You may exercise this right by sending your request to the data protection officer at the following email address:
client-services-etf@lyxor.com.