We have a new home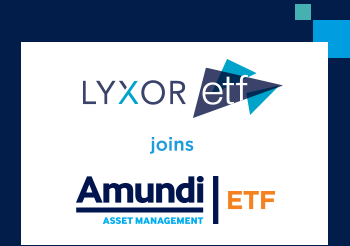 Read more
Redress the balance
Promoting gender equality won't just make for a fairer world, it could also reduce poverty and support long-term economic growth. Yet the dream remains distant. We believe that investing in the companies championing change could redress the balance, which is why we launched our Gender Equality ETF – the first of its kind in Europe. If the issue's as close to your heart as it ours, you could use this ETF to make a tangible, targeted impact as well as to potentially enhance your returns.
Why Lyxor for gender equality
Responsible
Top 150 companies for gender equality
Innovative
Stocks selected by Equileap, a leader in gender equality research
Performance
Research has shown that gender-diverse companies were 21% more likely to financially outperform*
Accomplished
The first gender equality ETF in Europe**
Low Cost
TER of just 0.20%**
*Source: McKinsey, Delivering through Diversity, Jan 2018. Financial performance analysis showed that top-quartile companies were 21% more likely than fourth quartile companies to outperform national industry peers on EBIT margin. **Source: Lyxor International Asset Management. Data as at 17/10/2019.
Why Lyxor for gender equality
The world is finally waking up to the social and economic benefits of gender equality.
​

Clarisse Djabbari, Deputy Head, ETFs & Indexing