We have a new home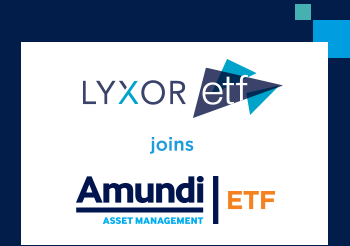 Read more
Hunt for dividends
Lyxor's quality income generators
The hunt could be over
Years of next to no interest on cash and incredibly low bond yields have forced income seekers to explore new territories, including equities. Many are finding the ground more treacherous than before. Following this new path demands greater precision, more confidence and a real eye for detail. Our quality income generators target only the most robust and stable businesses in the developed world, helping you step forward with your eyes firmly on the horizon.

Why Lyxor for income
Far reaching
A range of ETFs across global, European, Japanese, UK and US quality income strategies
Physical
Offering you physically replicated UK and US ETFs
Low cost
Some of the cheapest ETFs on the market, at 0.19%
Quality
Target quality stocks for sustainable and dependable income
Dependable
Our track record of running quality income ETFs dates back to 2012
Source: Lyxor International Asset Management. As at 31/01/2018.
Careful guides
We invest for income without emotion. You can count on us to take a pragmatic approach, selecting whatever we believe is the best strategy for a given market.
François Millet, Head of ETF and Index Product Development