We have a new home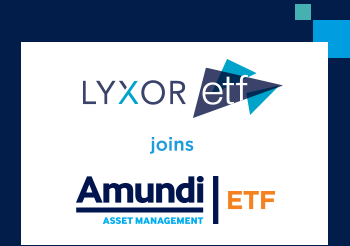 Read more
Investing for a greener world
Climate change is having a profound effect on the world around us. We believe that targeted investments can help improve the environment, which is why we launched the first green bond ETF in the world in 2017. It only ever invests in global, investment-grade green bonds independently approved by the Climate Bonds Initiative. The proceeds of these bonds are specifically earmarked to finance environmentally-beneficial projects, so if the issue's as close to your heart as it is ours, you could use this ETF to make a tangible, targeted impact.
We have also launched a variant of the fund which comes with an issuer-level ESG screen designed to exclude companies involved in fossil fuel and nuclear power, controversial businesses or which operate in violation of the UN Global Compact.
Why choose Lyxor for green bonds ?
Greenfin label
CLIM awarded French Label for Energy and Ecological Transition
Accomplished
The first green bond ETF in the world, with over €180m in assets*
Pure
CBI-approved labelled green bonds only for a pure exposure
Responsible
Implement a low carbon transition policy, with or without issuer-level ESG screen
Quality
Investment grade, EUR and USD denominated, liquid bonds
*Source: Lyxor International Asset Management. Data as at 30/12/2019.
Why go passive for Green Bonds?
After a record-breaking year in 2019 for both inflows into ESG ETFs and green bond issuance, the trend towards sustainable investing is only likely to accelerate. François Millet, Head of Strategy, ESG & Innovation, gives five reasons why investors should consider a passive route to green bonds.