We have a new home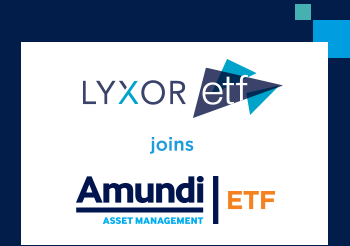 Read more
Protect your portfolio
Lyxor's problem solvers
Travel prepared
There's no time for complacency given so little is certain in today's investment markets. Whatever your goals, you need to be fully equipped for any dangers ahead.

Our 50+ problem-solvers help you rise to any challenge, simply and cost-effectively. Whether you're looking to ride rising inflation or rates, shelter from volatility, guard against currency moves or simply make your cash work harder, we offer a range of unique and groundbreaking solutions. With TERs starting from just 0.05%, buying insurance has never been as painless. *

Why Lyxor for protection
Far reaching
50+ ways to protect yourself*
Innovative
39 unique indices
Low cost
Some of the lowest TERs in the market
Protection
Problem-solving just went further
Dependable
17 years of ETF expertise*
*Source: Lyxor International Asset Management, 8 March 2018
Careful guides
As one of Europe's oldest and largest ETF providers, we have investors' long-term interests at heart. We believe we can solve more problems than any other ETF provider.
François Millet
Head of ETF and Index Product Development