We have a new home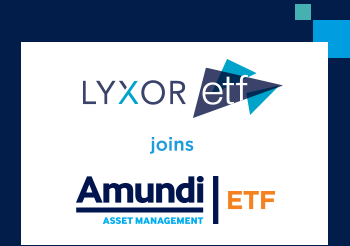 Read more
Travel smoothly
When the terrain is treacherous, you need to find a clearer path. Yet most volatility strategies follow the same crowd. We'd rather strike out on our own, which is why our Minimum Variance ETFs tackle risk a little differently. We not only seek to dampen volatility and reduce correlations, but by holding about twice the number of stocks as conventional strategies, we also spread risk much wider. So if you're looking for a smoother trail look no further than Lyxor.

Why Lyxor for risk reduction
Far reaching
Five unique exposures across Europe, the EMU, the US, Emerging and All-World markets
Low Cost
TERs start from just 0.20%*
Performance
Proven track record of risk reduction and outperformance**
Diversified
More diversified approach compared to peers*
Protection
Potential to reduce drawdowns versus market cap-weighted indices when markets fall
*Source: Lyxor International Asset Management. Data as at 31/01/2018. Peer comparison made with other leading products in the European ETF market.
**Source: Lyxor International Asset Management, Bloomberg. Data from 30/12/2006 to 29/03/18. Past performance is not a reliable indicator of future results.
Careful guides
As one of Europe's oldest and largest ETF providers, we have investors' long-term interests at heart. We believe we can solve more problems than any other ETF provider.
François Millet
Head of ETF and Index Product Development