We have a new home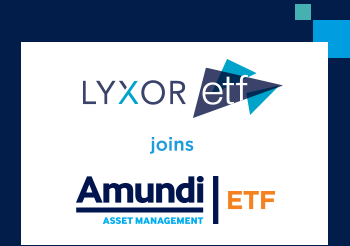 Read more
Evade, or exploit, market falls
Even if you know your investment terrain well, conditions can change quickly. Should you believe trouble lies ahead, you may need some sophisticated short cuts to keep your portfolios on track. Our single, or double, short equity and bond problem solvers could help you protect against (or profit from) market falls on any given day. However, if markets rise, your capital is at risk and these strategies should not be considered as long-term, strategic holdings.
Why Lyxor for short ETFs
Innovative
17 ways to go single or double short across equities and fixed income*
Far reaching
Exposures covering Europe, the US and Japan
Accomplished
€2.8bn in assets across short and double short ETFs*
Dependable
11 years' track record*
Security
UCITS funds with no risk of losing more than you invest
*Source: Lyxor International Asset Management, 30 January 2018
Careful guides
As one of Europe's oldest and largest ETF providers, we have investors' long-term interests at heart. We believe we can solve more problems than any other ETF provider.
François Millet
Head of ETF and Index Product Development